Help at the touch of a button
Its compact size, waterproof case, bi-directional radio connection and ease of operation make the S85 Pendant Transmitter the perfect solution for use in nursing homes. An alarm is triggered by pulling the cord or pressing the red button. The S85 Pendant Transmitter can be worn clipped on clothing or around the neck with the pullcord, as well used as a pullcord transmitter mounted on a TeleAlarm S85 wall bracket.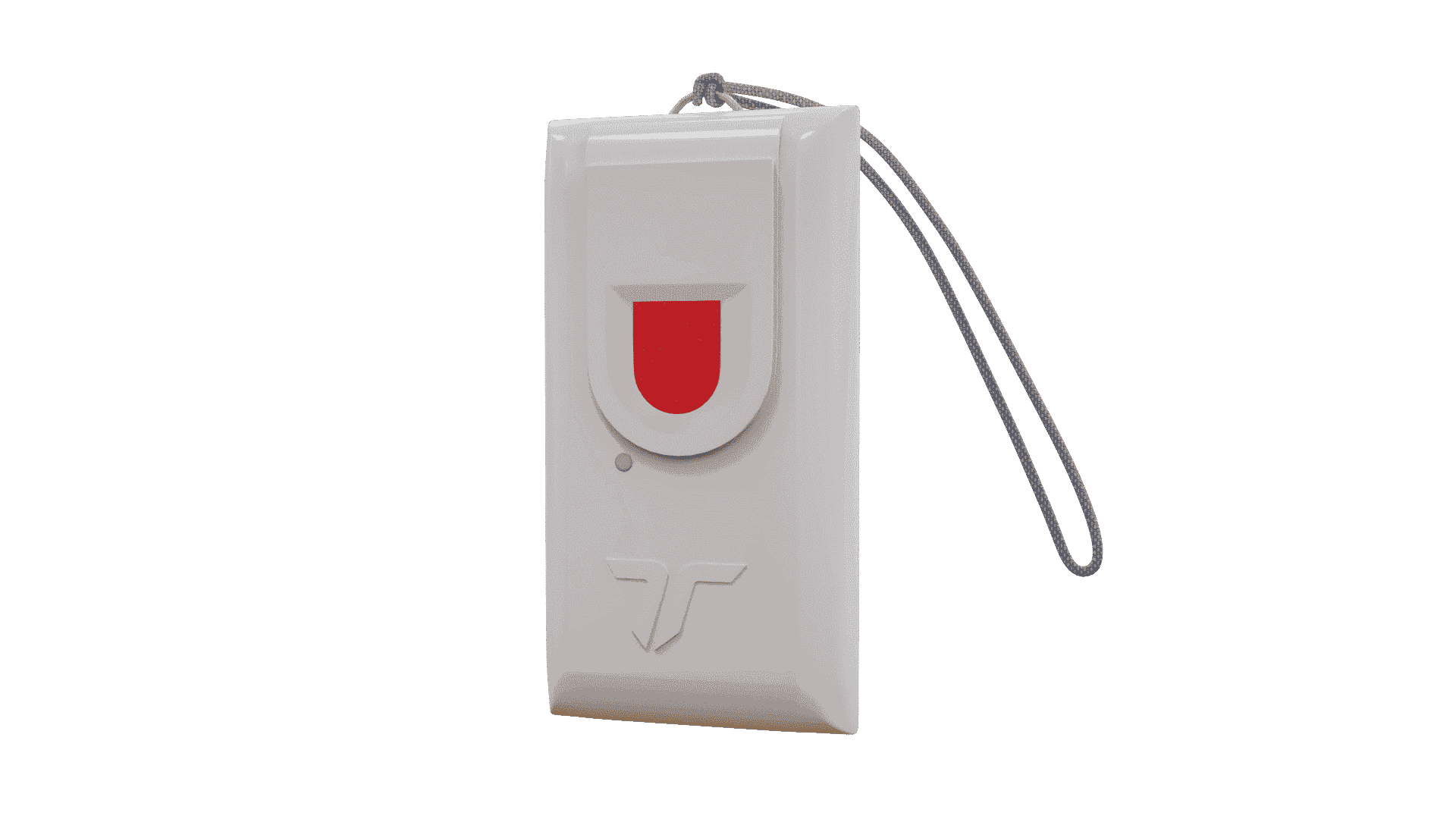 S85 Pendant transmitter Features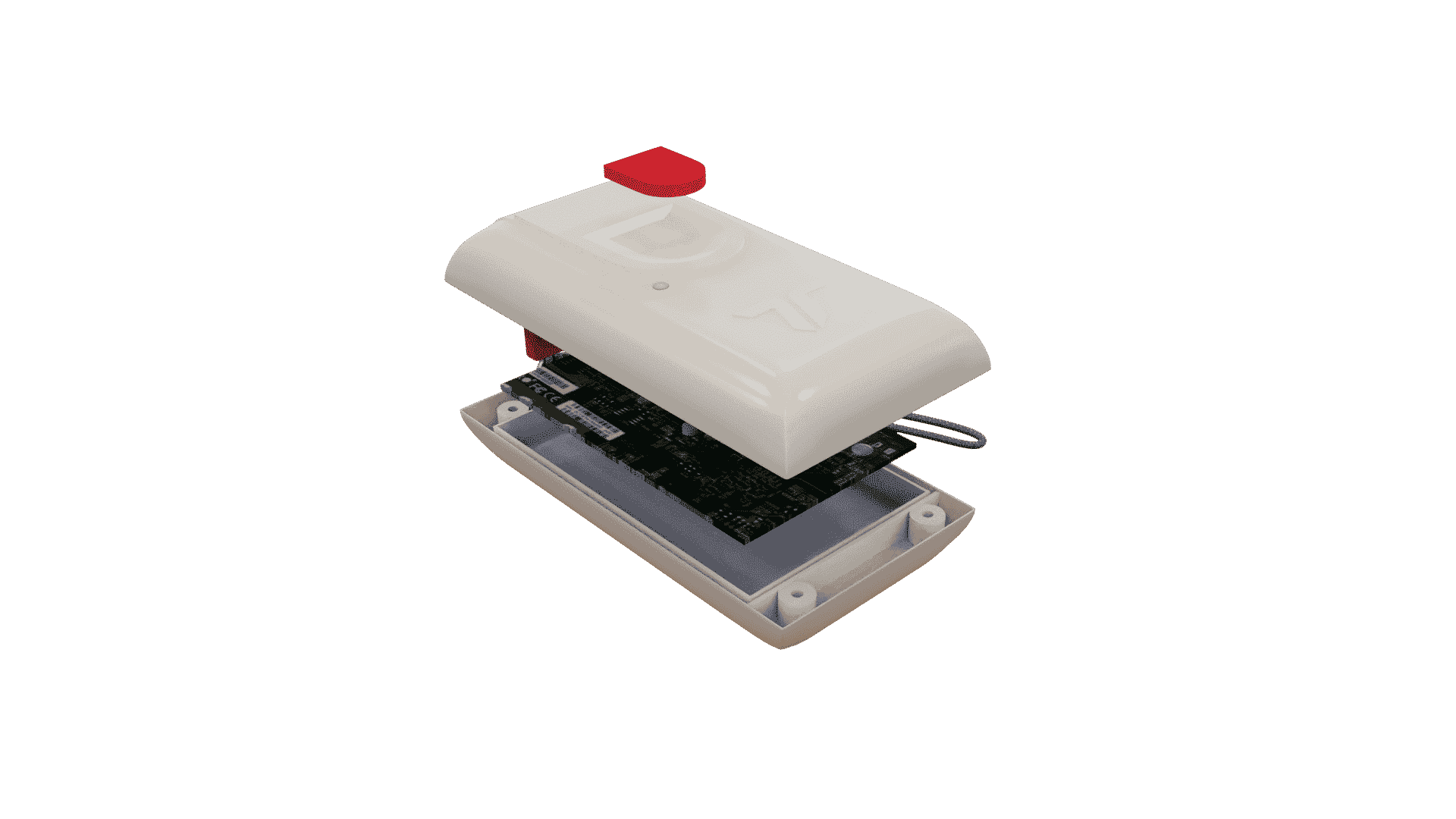 S85 Pendant transmitter Functions
The S85 Pendant Transmitter offers safe and simply alarm signalling anywhere, any time. To activate a call, the user simply presses the red button or pulls the cord on the S85. The transmitter's tri-colour LED indicator shows the type of alarm and the status of the alarm sent. Care staff are immediately informed over the Nurse Call system. Cancellation of an alarm is done by activating a B81 acknowledgement transmitter within 5cm of the S85.
The S85 transmitter has integrated automatic battery monitoring low-battery status warning signals. To ensure correct operation, it sends an automatic radio message to the receiver every day via radio monitoring. The S85 can be configured to comply with VDE 0834 automatic radio link monitoring. The various alarm calls and all other parameters can be programmed wirelessly.