An independent, safe life at home is becoming increasingly difficult to achieve for more and more people, especially in old age. However, using a TeleAlarm carephone can support people's wishes to continue living safe and sound within their own, familiar four walls. In order to guarantee its customers optimum security, the TeleAlarm Group is continuously developing its range of technologies. With the innovative TA74 family, carephone devices can now be easily adapted to individual requirements.
One device – four variants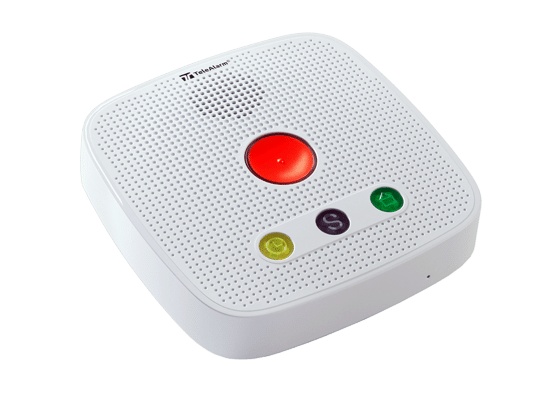 The TA74 series includes a total of four device variants which can be flexibly adapted to individual customer requirements: these are the TA74, TA74+, TA74GSM and TA74GSM IO.
The devices' main differences are their transmission paths: the TA74 GSM and the TA74 GSM IO have a built-in GSM module. In addition to GSM transmission, the devices are fully IP-capable and enable communication via SCAIP, RBIP and SIP. The devices are also compatible with the digital fixed network. The TA74 family allows a completely free choice of transmission paths: whichever type of connection you have available, the TA74GSM can always be installed because it has every possible connection already built in.
Easy installation and maintenance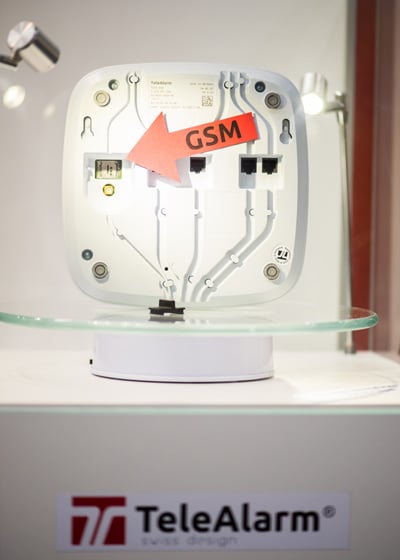 In order to offer customers simple, instant protection, TeleAlarm has ensured that the installation and maintenance of the devices is as straightforward as possible. The carephone devices can be easily pre-programmed via the free TeleAlarm Cloud Services or with the local Configuration Manager. Only the connection of the device, an activation by the technician and a test call are then necessary on site.
When adjusting the settings or programming the unit, no special knowledge or the presence of a technician is required to update the software. Firmware updates and setting changes are simply installed on the device via remote update.
Extensive compatibility and functionality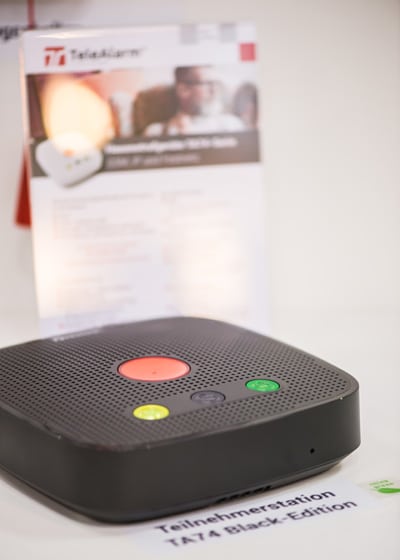 With a battery life of up to 48 hours (TA74 and TA74+ without GSM module), optimum protection is ensured even during a power failure. The TA74 series has extensive compatibility, including with the accessories of the HTS61 and HTS62 carephones. In addition, up to 20 radio transmitters can be programmed and the alarm types of the peripheral devices can be individually managed.
Another feature of the TA74 series is message management. Up to three messages can be recorded and played at configured times (e.g. to remind you to take your medication or remember an appointment). If a reminder is not acknowledged, an alarm can be automatically triggered.
Features at a glance:
Fast and easy programming via intuitive cloud programming
Various communication protocols
Best audio quality in class
Wide range of communication channels (Ethernet / VoIP, PSTN and GSM / GPRS / UMTS)
Software always up to date via remote updates
Activity monitoring
Recording of reminder messages
Easy to clean and waterproof to IP32 (TA74) and IP67 (TX Transmitter)
100% high-quality ABS material in premium white (black available on request)
The new TA74 series is now available from TeleAlarm. For questions about the different device variants, please contact your dedicated sales representative at any time. Further information and technical details can be found on the product page of the TA74 family and in our brochure.