In September 2018 StaffSafe Ltd, a TeleAlarm partner, started preparations for the transition from analogue to digital networks in the UK with the installation of the TeleAlarm LMS8 software platform. The LMS8 software receives alarms using IP protocols that enable IP telecare devices to communicate over fixed-line broadband and mobile networks.
StaffSafe® Ltd install TeleAlarm products into their client's premises, used as an emergency alarm system for staff members dealing with the general public, or those who operate in a lone working environment.
Digital Upgrade
In the UK the analogue telephone networks are being upgraded to digital, which has the potential to make analogue telecare systems unreliable. StaffSafe® Ltd see the reliability of their devices in a customer's premises as paramount to their business.
Faster emergency call transmission
For StaffSafe® Ltd, another concern – owing to the nature of their business – was that the old analogue alarm calls took up to a minute before being presented to an operator. During an emergency situation in a client's premise, the alarm needs to be presented very quickly, as the emergency could be something as serious as violent behaviour towards a member of staff.
The LMS8 software was installed at the StaffSafe® head office in Dumfries, Scotland. The project was handled by the UK team with assistance from our LMS Product Manager, Tom Nickel, and German Sales Manager, Michael Hendricks. It is one of the first monitoring centres in the UK to handle IP alarms from telecare devices.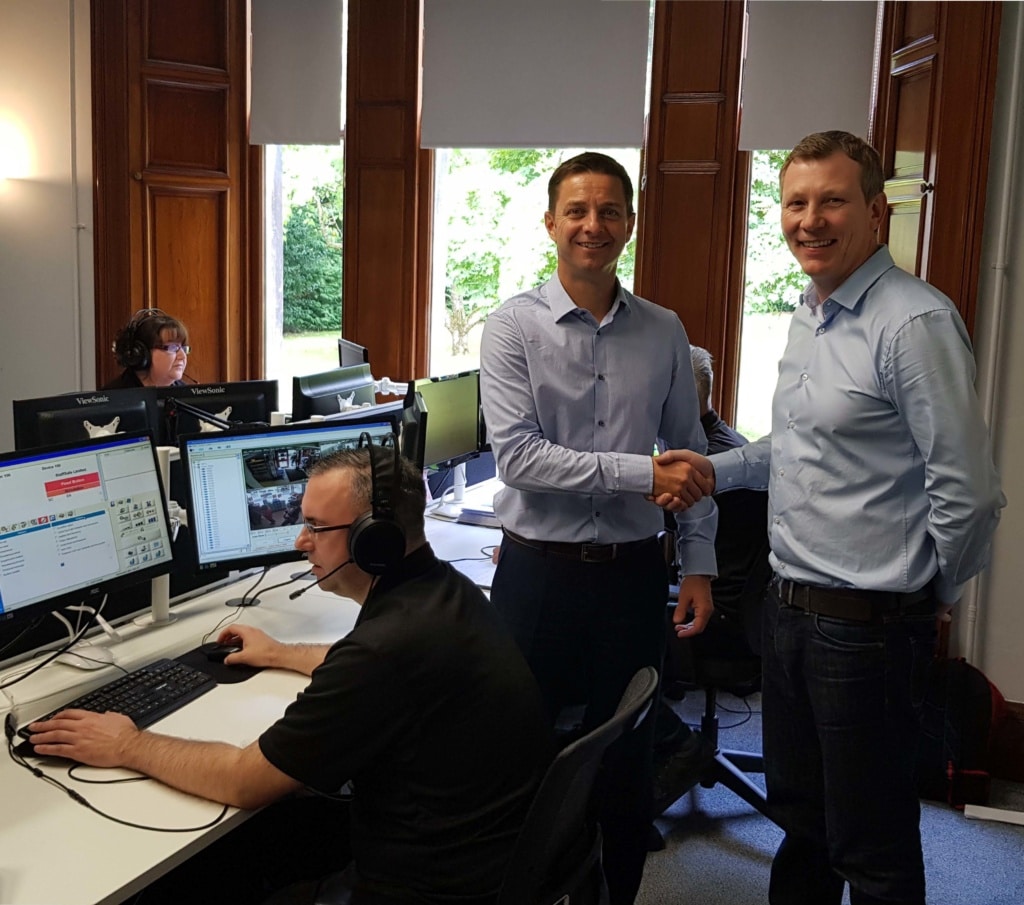 Statement from Technical Director Neil Bostock of StaffSafe Ltd.:
Technical Director of StaffSafe® Ltd, Neil Bostock, commented: "The installation of the LMS8 platform by TeleAlarm has enabled StaffSafe® Ltd to promote IP connectivity to our customers. The new technology allows emergency calls to connect to our operators almost instantaneously; this will have a huge impact on the quality of our service. I would like to thank the TeleAlarm team for their outstanding support during and after the installation, and for the training they provided to our IT team and operators. Great work, guys!"