The tenth Leipziger Volksbank Frauenlauf (Leipzig People's Bank Women's Run) took place on 5 May 2019. No fewer than 2,118 runners crossed the start and finish line this year!
TeleAlarm employees at the start
True to the event's motto "Women run for women", Anika Fiedler and Sarah Piehlig from the Back Office registered with enthusiasm. TeleAlarm generously sponsored the registration fees for both participants. During the race, the colleagues crossed the finish lines of both the 2.5km and 5km races.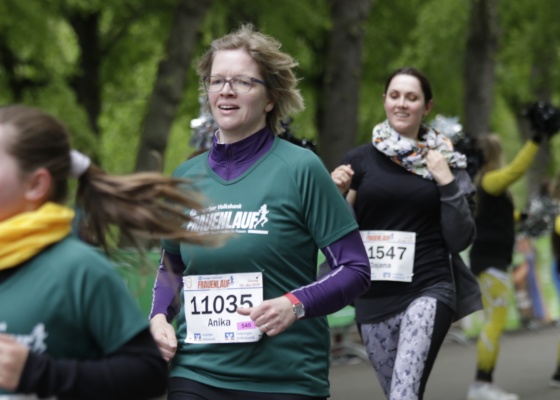 Creative fundraising
In addition to the registered runners raising money, it was also possible for the spectators to donate to various charities. Through collection boxes, the Nepalese children's home "Manjushree aashaya kendra" was publicised and received donations in excess of €300 for renovation work and clothing for the children. In addition, 82 new stem cell donors were signed up by the Verein für Knochenmark- und Stammzellenspenden e.V. (Association for Bone Marrow and Stem Cell Donations) during a recruitment drive. An impressive cake sale rounded off the event. All in all, the entire day was a terrific success for all participants and associations.
Initiative from our team
Again and again, TeleAlarm employees demonstrate empathy and commitment to charity fundraising. You are welcome to learn more about the collection of donations for the NABU, or to participate in the "Laufen geht immer!" charity run.