On 26 November, Verklizan brought together industry experts and manufacturers from the telecare and telemedicine sectors for Innovation Day 2018 at the Zeche Zollverein in Essen. This year's event, with the motto 'Who Cares? We Do!', attracted over 350 visitors from 15 different countries. As an official product partner of Verklizan, TeleAlarm were of course again represented at the in-house exhibition.
Next generation telecare
While various presentations in the hall were centred on future developments in alarm management, we presented our latest product innovations to the specialist audience in the exhibition area.
As the flagship of our new TA7x product family, the TA74 GSM was the focus of attention. In addition to mobile telephony, the device offers interfaces to both IP and analogue telephone networks and thus allows a free choice in the medium of transmission. In some instances it can be unclear in the run-up to an installation which connection options are available to the Carephone user, but thanks to the unique availability of all transmission media, the TA74 GSM represents a device that you can use in any situation.
We also presented our latest product to the public for the first time: the TA70 Audio Extender. The device extends the range of the TA74 audio signal within an apartment or home for both the microphone and speaker. Even in areas that were previously difficult to reach for Carephones, such as bathrooms or multiple floors, the TA70 can now be used to establish a voice connection. This reduces the number of unnecessary calls while increasing safety and security for the user.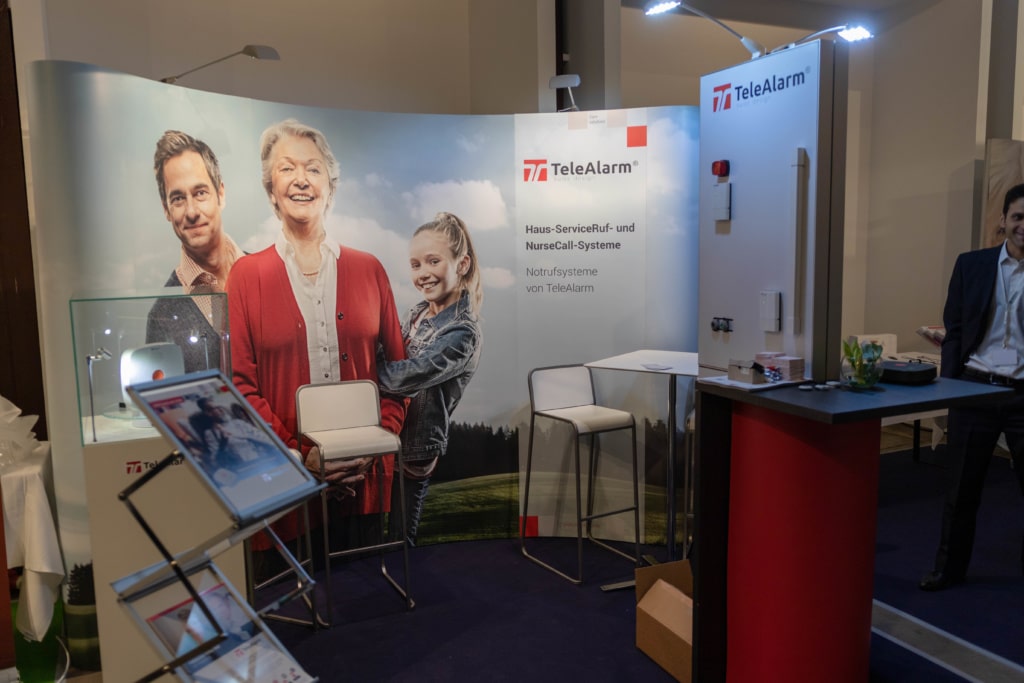 The latest innovations in telecare
The Verklizan Innovation Day has been taking place since 2010 and has established itself as a prime international event for telecare and telemedicine .
With extensive presentations on the latest innovations in these fields, visitors were given a valuable insight into current and future developments.
We thank Verklizan for this great event and look forward to the Verklizan Innovation Day 2019 with high expectations.